Once I wake up, I give myself time to respire, bear in mind, and set high-quality intentions for a fantastic day in advance. As soon as I'm up, I drink water first thing—usually warm water with freshly squeezed lemon juice to kick begin digestion. Approximately an hour later, at 8 A.M., I have breakfast. At some stage in the week, my traditional breakfast is a bowl of oatmeal with a tablespoon of coconut oil, a touch of almond milk, a sprinkle of hemp seeds or any nuts I've round, and a drizzle of honey or coconut nectar. It's so satisfying.
After breakfast, I ship the children off and opt for a stroll or run with my canine around 9:30 A.M. Once I come lower back, I make myself a pleasing cup of green tea—unsweetened. If my run became especially strenuous, I'd have a protein smoothie. This is constantly When I reach for sparkling fruit. I'm obsessed with making this citrus fruit winter salad; however, a banana or apple satisfies my fruity cravings on busy days. I devour fruit in among meals, in no way with them—This is a big rule. Fruit frequently enables any bloating I'd have and affords me vitamins I won't get from other styles of snacks.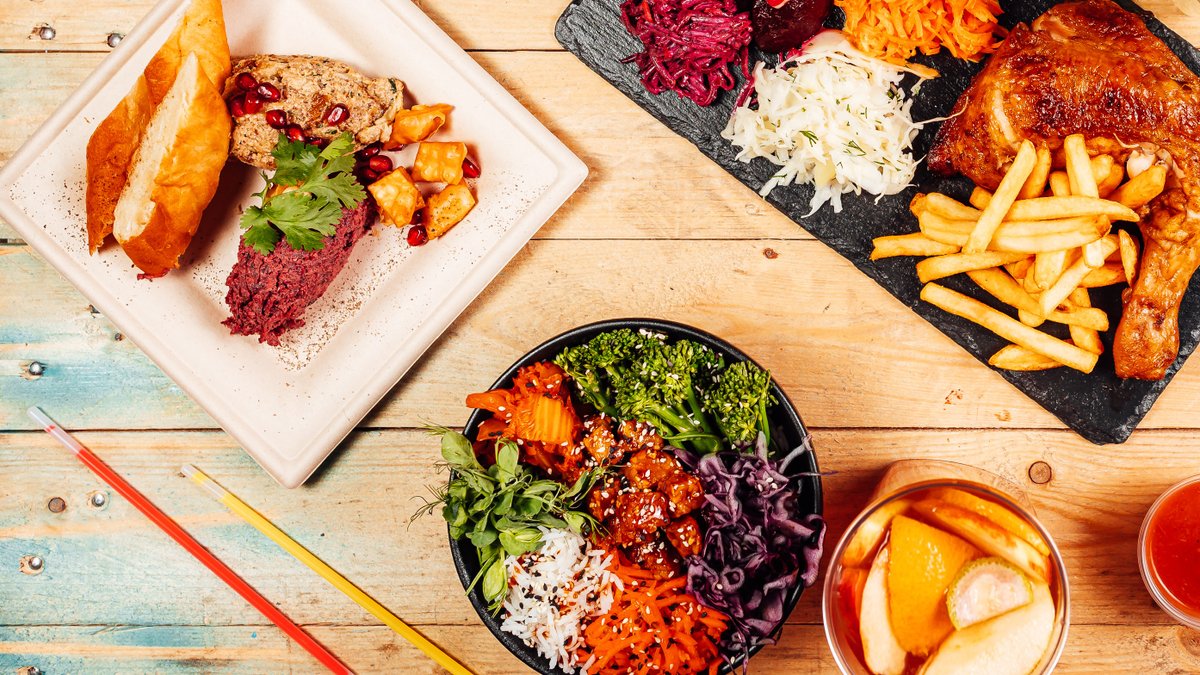 I generally try to consume complex carbs, lots of veggies, and healthy fat for lunch. Today, I've leftover wild rice with cucumbers, cherry tomatoes, avocado, sauerkraut, smoked salmon, and a piece of lemon juice, EVOO, freshly ground pepper, and red Himalayan sea salt. I continually try and fill 3/four of my plate with vegetables and 1/four of my plate with carbs. If I have a bit of candy craving after lunch, I'll have a chunk of darkish chocolate (between 72 and 80 percent cacao). Because now and again, you want a superfood (and I'm a chocoholic).
This is when I typically make myself another cup of tea and attain either some of the best home-baked snacks—like my superfood chocolate protein bars—or some nuts. Today, I'm having a combination of almonds, pumpkin seeds, walnuts, coconut chips, and—for a little natural sweetness—dried cranberries. On occasion, if I'm busy, only a handful of almonds will do.
As for my tea fill-up, I love pleasing rooibos or chai tea this time. All the spices in these teas add a chunk of natural sweetness, satisfying my sugar cravings and maintaining my heat. For dinner, I continually try to make something comforting and mild. Proper now, I can't get enough of lentil burgers with tamari ketchup—a favorite recipe from my cookbook. They taste amazing and feature sufficient protein to preserve me completely without weighing me down.
My middle-of-the-night veggie burger trick: I never devour them with buns. Rather, I choose to pair them with either a side of quinoa or buckwheat or—if I'm virtually not in a temper for carbs—a small salad. This is what I favor doing at the end of the day. Once I know, I received be lively once earlier than the bed.