SEO is the core for most online businesses to continue growing. With consistent blogging and SEO work, your business will increase both in the USA and globally, resulting in more happy customers. Optimizing your blog content with the correct keyword focus will help to make it appear higher in Google search results. This is a crucial part of the digital coaching industry. However, this might sound simple if you know how to start and utilize everything you need to know on the topic and pitfalls to avoid.
Does a blogger know who reads their blog?
A blogger may not always know who reads their blog, but that doesn't mean people aren't reading it. A blog can be a great way to connect with people who share your interests, and it can be a way to reach out to new people and learn new things. You might decide that you want to do more than write about your interests. If you have a specific topic or subject you are interested in, it can be beneficial to use your blog to explore and learn more about it. This is not the same as trying to sell your blog readers something. Instead, you take what you're learning and apply it to your own life.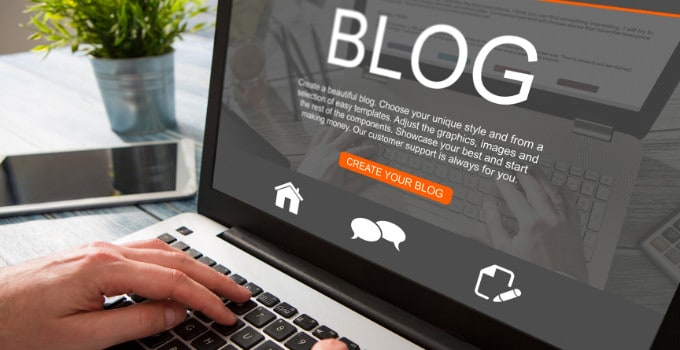 What exactly do page views mean to a Blogger?
In blogging, a page view is a metric that counts the number of times a page on a website is viewed. It is an important metric as it helps measure the popularity of a website. Here are a few key benefits that you can derive from Google Analytics. Conversion Rate: The conversion rate is the ratio of visitors converted into leads, signups, sales, or other business goals.
How to make your blog appear in Google search?
You can do a few things if you want your blog to appear in Google search. First, make sure your blog is well-written and informative. Google loves content that is interesting and useful. Second, use keywords throughout your blog posts. Be sure to use relevant keywords that people are likely to search for. Third, promote your blog. Please get the word out about your blog by sharing it on social media and other platforms.
Things You Should Keep In Your Mind:
How can I promote my blog?
How do I get the word out there about my blog?
What are some ways to share my blog on social media?
What are some other online platforms I can use to promote my blog?
How can I make sure potential readers see my blog?
What are some tips for promoting my blog effectively?
How can I measure the success of my blog promotion efforts?
Tips for improving your blog's ranking in Google search
If you want to improve your blog's ranking in Google search, you can do a few things. First, make sure your site is well-structured and easy to navigate. Second, use keyword-rich titles and descriptions to help Google understand what your site is about. Finally, promote your site through social media and other channels.
How to track your blog's progress in Google search
Assuming you have a blog and want to track its progress in Google search, there are a few ways. The first is to use Google Analytics. This will give you detailed information about your blog's traffic, including where it's coming from and the keywords people use to find it. Another way to track your blog's progress in Google search is to use the Google Search Console.
How to troubleshoot if your blog
If your blog is not loading correctly, there are a few things you can try to troubleshoot the issue. First, check to see if your internet connection is working. If it is, then try reloading the page. Try clearing your browser's cache and cookies if that doesn't work. If you're still experiencing issues, it may be time to contact your hosting provider. Using Incognito or Private Browsing Mode: If you cannot access your website in Incognito mode or browsing in private browsing mode, your website could be blocked by a firewall or proxy server.
Conclusion
If you're looking for a new blog to read, searching on Google is an excellent place to start. You can find blogs on just about any topic; many are updated regularly with new content. A quick search can help you find some great options to check out.